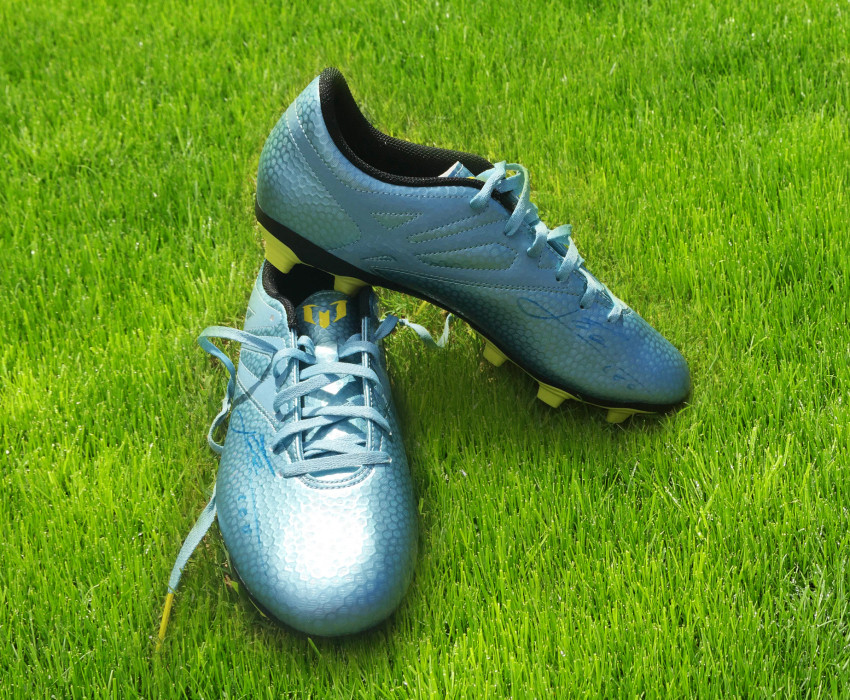 If I ask you where you were on the 6th of June of 2015, probably the answer will be: watching the final of the UEFA Champions League with friends, family or workmates. That day, we all moved to Berlin to live that exciting final that kept us in tension until the last second. We risked it all and we wanted to make history. At the end we got it, Football Club Barcelona won the second treble. The football boots of Leo Messi, as we are accustomed, played an important role in that victory, so there is no better gift than getting a pair of "Messi 15", the exclusively designed boots that he wore during the final match of the 2015 UEFA Champions League, which he himself has signed. A jewel that only a few privileged like you can reach.

Along with Prisma Publicaciones (Grupo Planeta) and the Publishing Group Men-Car, we continue with the mission of raising as much money as possible for the Vall d'Hebron Children & Maternity Hospital. With your participation you will be automatically entered into a sweepstake, made exclusively for the online participants. The sweepstake will be held next July 21st, transparently and randomly through an independent third party. The more you participate, the more chances you have to win, and most importantly, you will help the Vall d'Hebron Children & Maternity Hospital to further investigate and offer a better future for children, adolescents and women.

Fulfill your dream and contribute to Vall d'Hebron Hospital's cause!

*Contidions
✓ Minimum age for participation is 16.
✓ Once we receive the address and personal information of the winner, it cannot be modified or transferred.
✓ The random drawing will be carried out safely on 21 July at 16h by an independent third party and the winner will be informed immediately by e-mail and furthermore be published in our social networks.
✓ To participate in the sweepstake without making a donation, send the information mentioned here by certified mail before the closing date of the campaign.